About Cal Air Cargo
Cal Air Cargo, Inc., is a California based company that has been transporting flowers using most of the major airlines since the 1980's.
In 1997, we established a facility in Miami and since then have been receiving and exporting from our local facility large volume of flowers to many cities and towns in the U.S.A., Canada, and beyond. We offer competitive pricing and superior service in comparison to what a customer would do on their own.
Cal Air Cargo, Inc. was established in 1988 and is the leader in providing transportation solutions for flowers and floral related products.
We offer cost-effective transportation with discounted air freight rates. Cal Air Cargo specializes in shipping flowers, floral related products, and greens on commercial airlines featuring pre-booked and "must-ride" service.
We Make Air Freight Easy!
Our goal is to provide the most cost-effective and efficient delivery of flowers and greens from your shipper to you. We handle shipments from 1 to infinity.
Over 90 years combined experience in flower transportation

Discounted air freight rates with most commercial carriers

Service to and from 150+ airports

Space positive booking

Overnight service to most destinations

All services performed by Cal Air Cargo is done under refrigeration.

Even our XRAY is done under refrigeration!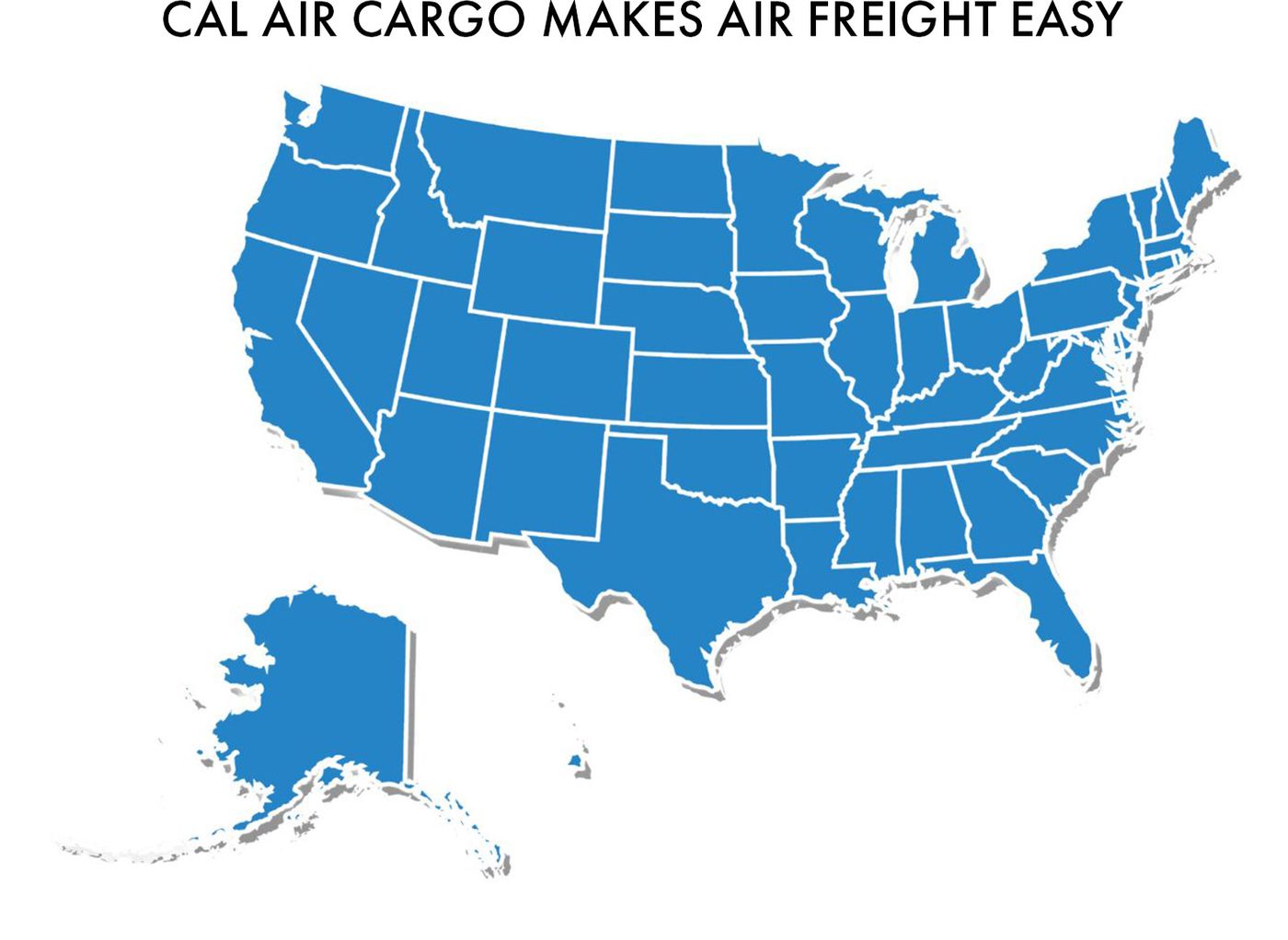 The Cal Air Cargo Mission
We believe quality service is a direct result of qualified individuals working together for a common accomplishment: A high quality service.
We recognize the quality of service we provide is unique and is what helps differentiate Cal Air Cargo from all others. We strive to provide total turnkey services for any size job and we dedicate ourselves to work with the Company and its clients to provide the best service possible. We are floral transportation specialists.
​